Manure Dragline Hose Reel
Call a manure specialist today
Three Styles to suit your needs
Trailer Hose Reel
Allows one person to roll and unroll using 2-way hydraulic controls while sitting in the cab.
Easily lay hose around obstacles while arch guard prevents hose from coming off reel.
Holds 1 mile of 6" hose and 3/4 mile of 8" hose.
3PT Hose Reel
2000' of 6" hose capacity.
Hose protector.
Domed sides for easy wrapping.
Skid loader manure hose reel
1320' of 6" hose capacity.
Call a manure specialist today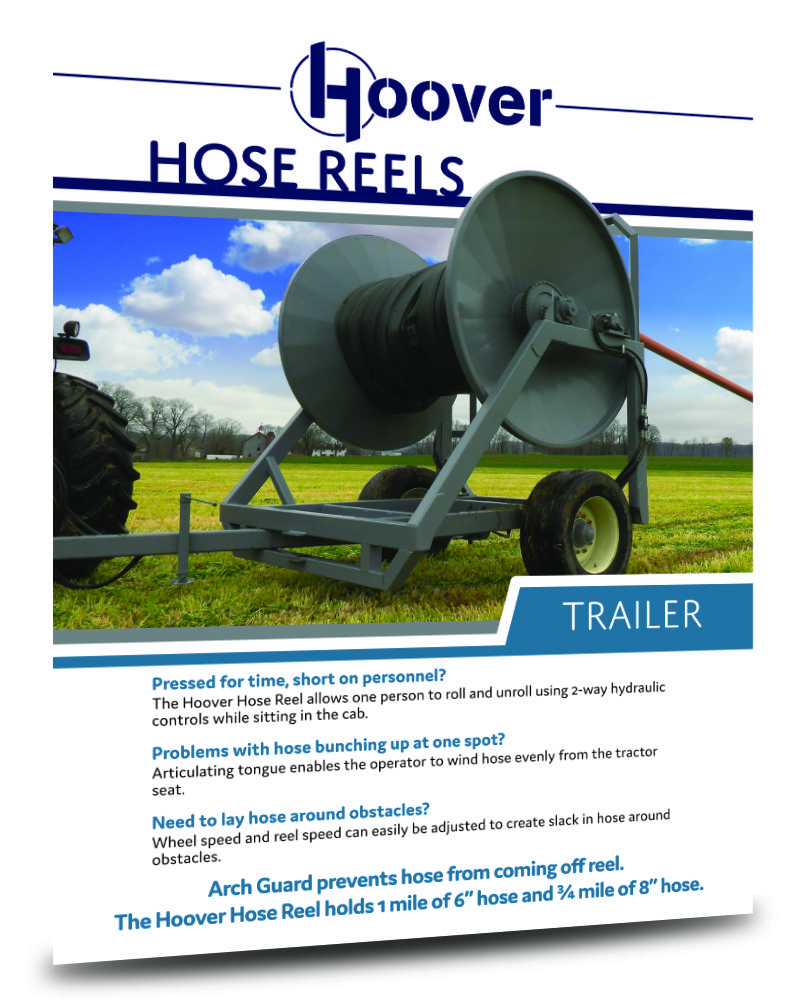 download our Hose Reel Sell sheet
HOSE REELS FOR MANURE Dragline and Manure Pumping
A layflat manure hose is required for the application of liquid manure to a field. The ideal way to deploy, reel up, and move this hose is with a Hoover manure hose reel. These hose reels are available in several sizes, providing a choice of solutions for various sized farms or custom manure applicators.
Call a manure specialist today