Three Styles to suit your needs
Trailer Hose Reel
Allows one person to roll and unroll using 2-way hydraulic controls while sitting in the cab.
Easily lay hose around obstacles while arch guard prevents hose from coming off reel.
Holds 1 mile of 6" hose and 3/4 mile of 8" hose.
3PT Hose Reel
2000' of 6" hose capacity.
Hose protector.
Domed sides for easy wrapping.
Skid loader hose reel
1320' of 6" hose capacity.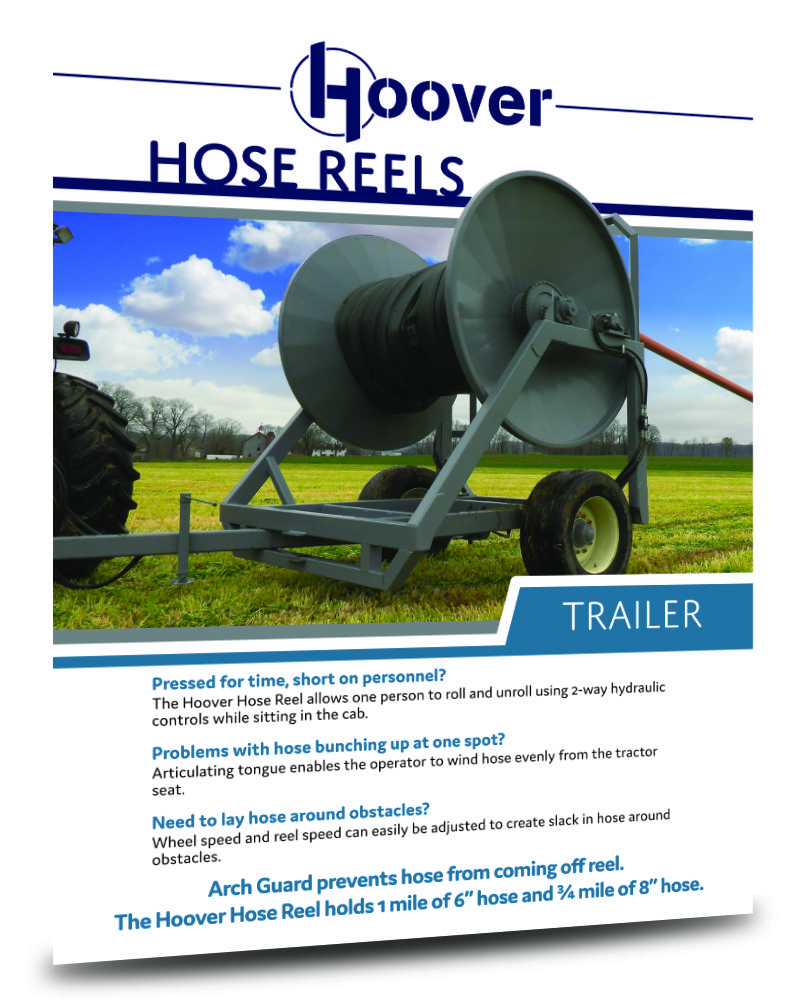 download our Hose Reel Sell sheet